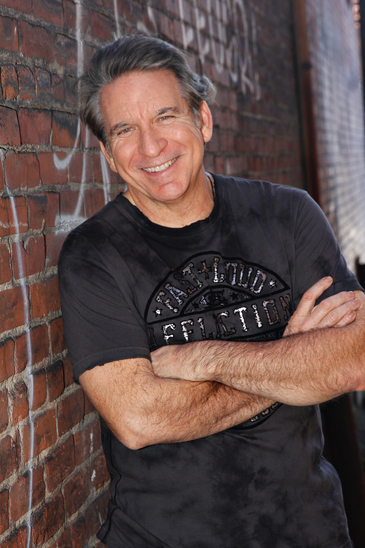 Pittsburgh, PA, United States, 06/19/2021 / SubmitMyPR /
Last month, Pittsburgh music veteran John Vento fulfilled his promise of releasing a gospel song. "Let God Drive," written by Vento and long-time collaborators David Granati and Matt Wohlfarth, shot straight to the top of the UK ITunes Christian/Gospel songs chart. It followed suit on the Christian Radio Chart, hitting the top in its first week of release. Now, Vento is stripping things back from the highly produced "Let God Drive."
On Father's Day, June 20th, 2021, John Vento will release Track 8 from his year-long "Brick By Brick" album release. Produced by Vento and David Granati, "That Damn War (Father & Son)" is in stark contrast to the full-production of his previous single. With only Granati accompanying him on acoustic guitar, Vento delivers an emotional tale about a father, son and the Vietnam War. Lyrics are based on a Matt Wohlfarth poem titled "I Didn't Know My Dad Until He Died."
Vento says, "That Damn War (Father & Son) is very intimate and raw. David and I began working on Matt's lyrics, but we just couldn't get it to click. After weeks of false starts, David came up with a new chord progression, and things moved very quickly from there. Matt and I revised the lyrics and fine-tuned the story of a Vietnam Vet who, even with his emotional struggles, was a good dad who loved and supported his family."
He continues, "Even though we specifically focus on a Vietnam Vet in the song, it could have been anybody who struggles between certain demons (addiction, divorce, etc.) and their family responsibilities. In other words this song is about relationships."
A video produced by Jim Pitulski is planned for release.
ABOUT JOHN VENTO:
In addition to his solo career, John Vento fronts The Nied's Hotel Band, voted Pittsburgh's Best Bar Band in 2016. Through his performances, he has raised more than a quarter of a million dollars for charity. John is a Communitas Award Winner for his work as co-founder of Band Together Pittsburgh. His leadership, generosity and work ethic are well known throughout the Pittsburgh music scene. John is a #1 international iTunes charting artist, a Billboard Magazine Emerging Artist and a 2019 International Music and Entertainment Association Award Winner. He has appeared on Fox, ABC, CBS, and NBC.
http://www.facebook.com/johnventomusic
http://www.instagram.com/jventom
https://open.spotify.com/artist/24LxQib6k8qQX7BOG9HyR4
Original Source of the original story >> #1 Radio And Sales Chart Artist Releases Father's Day Ode To Vietnam Veterans
Content Disclaimer:
DISCLAIMER of Liability. IN NO EVENT SHALL OUR PR COMPANY BE LIABLE OR RESPONSIBLE TO YOU OR ANY OTHER PERSON FOR ANY DIRECT, INDIRECT, INCIDENTAL, CONSEQUENTIAL, SPECIAL, OR EXEMPLARY DAMAGES OF ANY KIND, INCLUDING WITHOUT LIMITATION, LOST PROFITS OR LOST OPPORTUNITIES, EVEN IF ADVISED OF THE POSSIBILITY OF SUCH DAMAGES IN ADVANCE AND REGARDLESS OF THE CAUSE OF ACTION UPON WHICH ANY SUCH CLAIM IS BASED, INCLUDING, WITHOUT LIMITATION, ANY CLAIM ARISING OUT OF OR IN CONNECTION WITH ANY OF THE CONTENT, INCLUDING, WITHOUT LIMITATION, AUDIO, PHOTOGRAPHS, AND VIDEOS, OR OF THE ACCURACY, RELIABILITY, OR LEGALITY OF ANY STATEMENT MADE IN OR OMITTED FROM ANY advertisement, sponsorship, endorsement, testimonial, opinion, or other product-related or service-related statement or review appearing in the Websites or in ANY post or article distributed via the Websites.