You plan to travel to Leipzig, Germany soon? Read our tips below on what to do in Leipzig With recommended tours! You will definitely have a lot of fun!
Leipzig is located in the German state of Sachsen. It is known for its historical museums and landmarks. If you are going to visit this city in Germany, be prepared to be amazed by the plethora of historical information that you will learn. Photographing its picturesque buildings and dining at various restaurants will make you come back again and again. Leipzig is definitely one of the best cities in Germany.
Other articles you can read:
15 things you should do and visit in Leipzig, Germany
1. Museum in round corner
A history museum located in Leipzig, Germany. It was originally a secret police office ("Stasi" in Leipzig). You will learn a lot in this museum, especially about the Stasi. If you love that, then you should go for this. However, when you visit this museum, expect all exhibits to be in German, but there is an audio guide in English.
2. Grassimuseum Museum
This is the second oldest museum in Leipzig, Germany. It is a museum that has three different museums; Museum of Applied Art, Museum of Ethnology and Museum of Musical Instruments. There's so much to see and do here that you can spend a lot of time inside. With all the exhibits this museum has for tourists, you will definitely love it.
3. Bach Museum
A museum dedicated to the life and works of the Bach classical music guru. If you know Bach and you are interested in his life and musical contribution, then this museum is a must-visit. But of course, those who don't know him but are a huge fan of classical music / music may also like to come here.
Leipzig 4th Contemporary History Forum
A huge fan of history will definitely love visiting this place! This museum was opened in 1999, located in the city center of Leipzig, Germany, provides a lot of information about German history. If you have a lot of questions regarding the history of Germany, then this museum has the answer!
5. Church of St. Thomas (Thomaskirche)
A historic church. This church was related to the classical musician Bach when he presided at this church from 1723 to 1750. His tomb is also located in this church. With its remarkable history, a lot of tourists visit this place during their time in Leipzig, Germany.
Recommended tour: 1.5 Hour Historical Walking Tour
6. Church of St. Nicholas (Nikolaikirche)
Originally, this church was built in the Romanesque style in 1165, but by the 16th century it became a Gothic-style hall church. The unique The architecture of this church attracts many domestic and international tourists. Of course, you are not exempt, you will be completely mesmerized by its picturesque style.
Recommended tour: 2 Hour Private Walking Tour In The Old Town Of Leipzig
7. Leipzig Central Station
The architecture of this building will amaze you. Except for the fact that its location is very convenient, you can also buy a lot of things from this place. You can participate in activities like shopping or dining. It's like a shopping mall in the station. A must visit place.
8. New city hall
One of the most splendid historic buildings in Leipzig, Germany. If you are in old buildings, you should add this building to your list. Located in the Old Quarter of Leipzig. There are actually two old Town Hall, the old building and the new building, but this is a must-visit.
9. Leipzig Zoo (Leipzig Zoo)
This zoo is HUGE, you can spend the whole day sightseeing around. It is divided into themed areas such as Asia, Africa, Pongoland, and Gondwanaland. If you love animals but don't want to see them in a cage, then Leipzig Zoo is the place for you! In this safari-like zoo you can see animals as if they were out in the wild.
Recommended tour: Admission ticket to Leipzig Zoo
10. Völkerschlachtdenkmal
This is a monument in Leipzig, Germany. War memorials of nations considered the largest war zone in Europe. The history of this monument is very interesting. You can learn a lot because information is available in many different languages. And if you want to get to the top, you can use the stairs with 500 steps. The view on the top is really beautiful.
Recommended tour: Guided City Tour & City Tour
11. Spinning
It is an industrial park in Leipzig, Germany and One of the most amazing art stores. It was founded in 1884 and was once the largest set of cotton mills in continental Europe. Today, it serves as a cultural center.
12. Hoefe am Bruehl
It is a modern indoor shopping mall with established retail chains, along with a food court and supermarket located in Leipzig, Germany. This large shopping mall has 3 floors and offers a wide variety of stores offering a wide variety of items to everyone.
13. Mendelssohn's house, Leipzig
It is home by 19th-century composer Mendelssohn, with interactive exhibits about his life and work. It's pretty hard to find but it's all worth it.
14. Old town hall
Located in the main square, this quaint building features splendid architecture. There are also great restaurants on the street whenever you get hungry while walking in the main square.
15. The Druckkunst Fur Museum in Leipzig
If you are interested in printing history, typography and industrial history, then you should not miss this museum! Lie in a historical printing house and consists of many floors. An unusual museum will truly dazzle you.
These are the possible things you can do in Leipzig, Germany. So if you're ready to have a fun and enjoyable ride, you know what to do and where to go! So pack your belongings now and prepare for a great adventure in Leipzig.
How to go to Leipzig, Germany from UK |
Via Ryanair: (one way)
* From London Stansted to Dresden, Germany
(Sorry, there are no flights available from London to Leipzig in Ryanair. Dresden Airport is the nearest airport in the city.)
Fare: £ 12.99
* Prices above are subject to change.

Are you on Pinterest? Pin these!

About the writer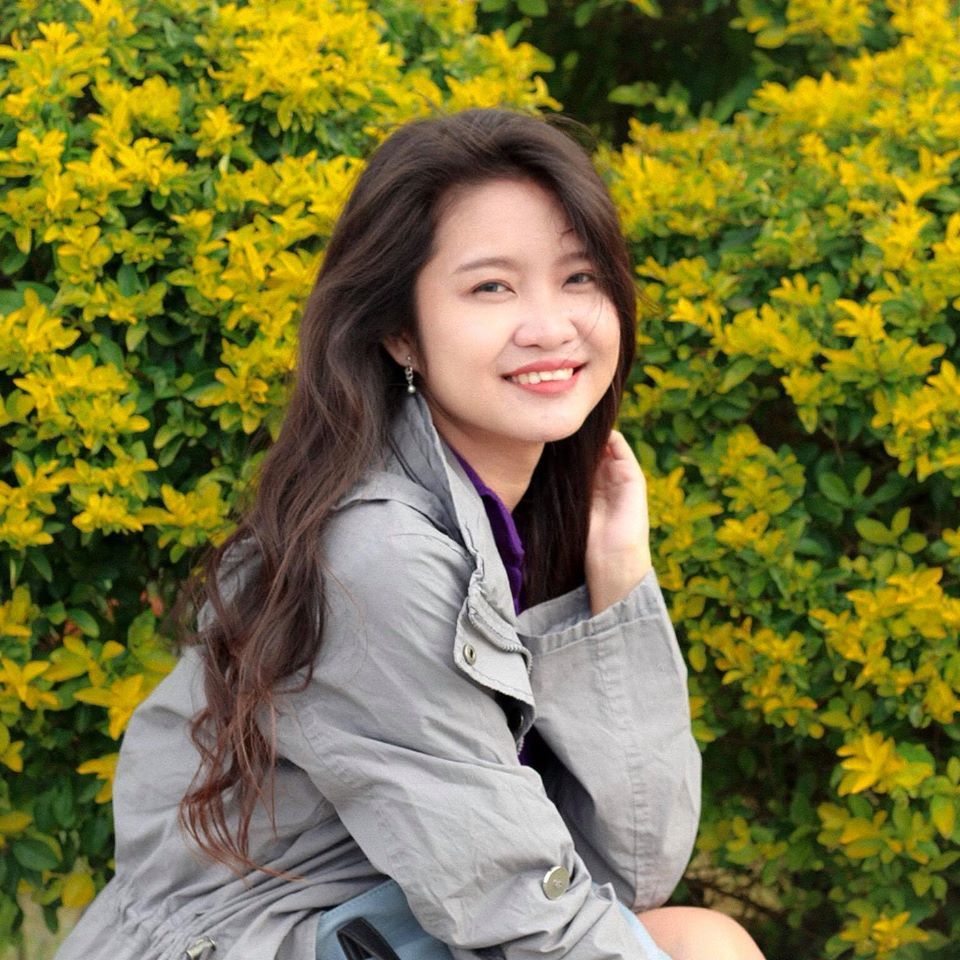 Hello! I Fatima. My first big tour was in 2016 in beautiful Cebu city. After that, I got interested in traveling. Now I like to learn languages ​​and cultures of other countries. My goal is to visit at least one country per year and share my experience with others through writing or blogging. Witness my journey by following me on Instagram.