MidAmerican Printing Systems, the most reputable commercial printer, direct mail printing, and direct mail service provider in Chicago, has recently expanded its pre-press services to improve the quality of its final print results. The company has successfully navigated the ever-changing print media industry for the past thirty-seven years. MidAmerican Printing has maintained its leadership position in the industry by keeping up with the ever-changing needs of consumers and the evolution of media outlets.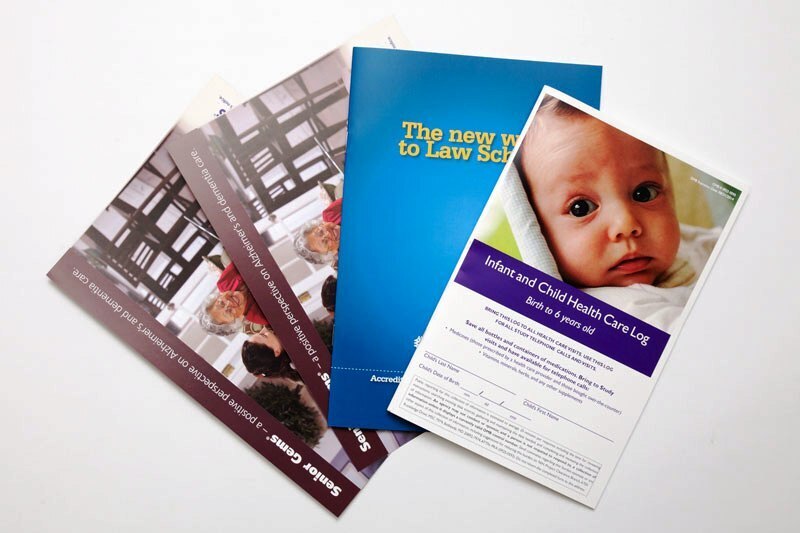 The prepress services are provided by experienced company staff dedicated to proficient customer service. To maintain a high standard, the pre-press team does not only "take orders" but pays attention to the needs and target market of the projects to deliver the best services needed to get the job done with maximum impact.
The MidAmerican Pre-press Team offers a wide variety of services to its customers. The services range from simple final editing and retouching before printing to creating an entire campaign from conception to final product. The customers can pick any services they deem valuable for their campaign. These pre-press services include proposing creative designs to match the campaign and relevant typesetting or corporate identity development. Other more routine prepress proofing tasks offered include scanning, editing, graphic designs, layouts, edition development for campaigns, and variable data print programming. MidAmerican has a proofing option to match a variety of demands based on the budgeted cost, response times, and the subject of the printed piece.
The highly skilled Pre-press team employs cutting-edge tools and works with computer-to-plate technology for precise and vibrant printing results to ensure that the final result reflects the level and high standards that customers expect. The MidAmerican Printing Systems Pre-press team provides customer proofs for every printing job, either in softcopy or hardcopy (depending on how it is requested).
Readers can learn more about the company's services by visiting the official website at https://www.midamericanprint.com. To find out more about the pre-press services, visit https://www.midamericanprint.com/prepress-services.
The company's CEO Jerry Freund expressed the business's aim to provide quality services that provide real value to customers by stating:
"As one of the most established Chicago printing companies, we take great pride in our large format printing. We like to exceed the expectations of our design and print clients. Over the years, our business and services have evolved to meet the needs of every client and their industry."
He added, "I think many of our business partners will find out prepress services to be invaluable. Not to mention saving them a whole lot of time and effort, which would otherwise be spent on getting what they want right. Our experienced team has the experience needed to find and spot issues before they go to final print. But we continue to keep our clients looped into the entire process so that they know what they are getting."
About MidAmerican Printing Systems, Inc
MidAmerican Printing Systems has been serving Illinois since 1985. It is considered one of the most successful commercial printing services based in Chicago, IL. Today, the company is regarded as a one-stop solution for all things printing, mail-related, and for fulfillment projects. In fact, the company prides itself on catering to some of the most prominent and successful businesses in the city, including being the authorized printer for Underwriters Laboratories.
For a complete list of finishing services, please visit the Services Offered list at https://www.midamericanprint.com/services/.
Interested customers can request a quote by calling (312) 663-4720 or can fill out a form at https://www.midamericanprint.com/request-a-quote/.
###
Contact
MidAmerican Printing Systems
3838 N River Rd, Schiller Park, IL 60176
312-663-4720
https://www.midamericanprint.com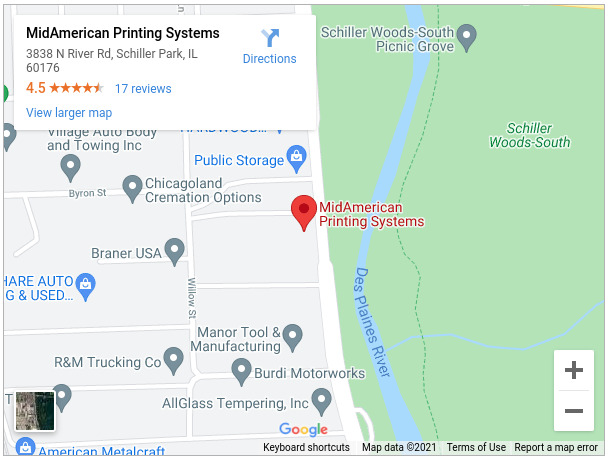 Newsroom: news.38digitalmarket.com
Release ID: 218434