Erik Goca is a recording artist and performer from Los Angeles, California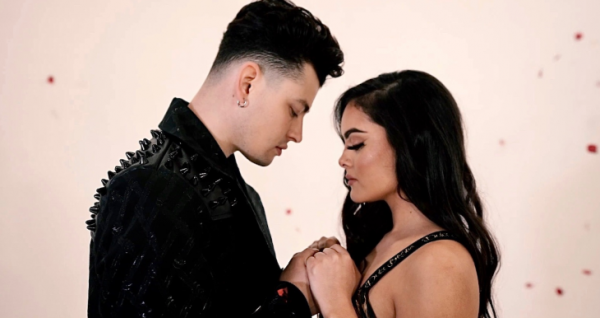 The planning of "COLLIDE," the official music video, started soon after Erik Goca's new single "COLLIDE" was recorded in September 2020. The song was later released on January first, "New Years' day of 2021.
The project's direction was taking shape, but there were limitations in the way as the Covid – 19 pandemic forced many venues and businesses to close down as the lockdown was in effect and social distancing, just like wearing a mask was a mandate.
Amidst the Covid – 19 pandemic's restrictions throughout the year of 2020, Erik Goca was resilient to find a location to film the video. Erik contacted multiple venues following the Covid – 19 guidelines, such as "Tiger Lab Studios," notorious for its infinity wall by founder CEO Skylar Dawn.
"I started to work on "COLLIDE," in September for my birthday.
A present and a promise to never give up on my dreams and be persistent with my goals. If you don't do the work, then who will? Simple as that. All you got to do is go for it.
I had moments of uncertainty and energy-consuming anxiety where I thought to myself if I shall continue to work on this dream that almost felt unreachable. Still, then I would get inspired and write songs and just fall back in love all over again, telling myself how absurd of me be to even think of quitting. It's just not an option; music is my life, and I'm not willing to give it up.
I sang to myself, "Time To Say Good-bye" to all those fears that don't serve me. Although, yes, you make mistakes and you learn from them, you are not the same person you were years ago, let go of all of what weighs you down, and you'll do better."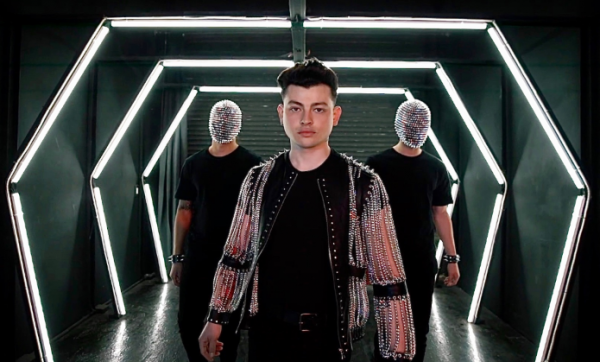 Erik Goca shared – After finishing the song "COLLIDE," Erik Goca knew it was time to reach out to long-time friend photographer videographer Daniel G. Villegas.
Daniel G. Villegas works with real estate giant Red Luxury and has worked with television personality Josh Flagg and Bravo's Million Dollar Listing in Los Angeles to start shooting the music video.
Erik Goca also reached out to friend makeup artist Diana Melendez who's on the rise on her makeup and outfit trend looks on social media, and assisted in shooting behind-the-scenes video content, wardrobe and makeup. American Algerian photographer Sami Khantache was also part of the filming crew as the second cameraman to assist Daniel G. Villegas on the shoot.
The first day was focused on filming the choreography performed by hip-hop dancer Frank Molina and breakdancer Casey Roxas.
Both did a splendid job performing as backup dancers on "COLLIDE," the music video choreographed by French dancer and choreographer Rebecca Rolfe. In addition, she has established herself as a professional dancer in multiple famous videos such as "Apaga La Luz" by J Balvin, "The Box" by Roddy Ricch, and "Green Dreams" by the Jada Kingdom.
The second day was focused on shooting the subtle romantic scenes with model Sheena Anaya whose hair and makeup was styled by makeup artist Aitous Rasouli who's known to be a celebrity makeup artist.
"COLLIDE," the music video exhibits Erik Goca and model Sheena Anaya sporting eye-catching, high-end clothing designs by Dulce Bestia. Dulce Bestia is a fashion brand by fashion designer Skye Drynan who has worked with Hollywood's favourite celebrities, including Gwen Stefani, Lady Gaga, Paris Hilton, Carrie Underwood, Danna Paola, Prince Royce, CNCO, to name a few.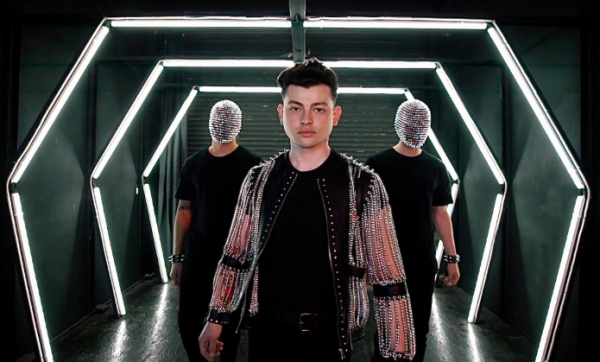 As you stream "COLLIDE," the music video, Erik Goca uses roses to portray the romanticism and the feeling that carries to date someone you like. Erik is wearing stunning jackets (also by Dulce Bestia), some with pointy studs to represent thorns to point out that love is not always reciprocal and can sometimes hurt.
The help of experts that are all-knowing of the back ends of the show biz is essential in bringing projects alive. The only Moroccan reporter in Hollywood that's been causing headlines for his honest opinion on his previous interview with Gal Gadot and Israeli news channels; Simo Benbachir contributed with bringing together the selection of the cast of "COLLIDE" the official music video directed and performed by Erik Goca.
"I think that the universe has its perfect times; everything will happen when it has to happen. So just be patient, breathe, practice, and prepare yourself.
"Learn a thing or two and find answers to your questions, so you are constantly a vanguardist ahead of unexpected challenges and take control of your life.
"Let persistence be the key to acquire momentum in the realization of your dreams. Try and try again until you achieve your goals as goals hold the keys that open doors of happiness". – Erik Goca.
Significant accomplishments can be achieved with persistence; you'll never know what can happen until you try. So go stream this timeless piece of inspiration titled "COLLIDE," the official music video directed and performed by raising star Erik Goca.
Media Contact
Company Name: Erik Goca
Contact Person: Media Relations
Email: Send Email
Country: United States
Website: https://tiktok.com/@erikgoca?lang=en