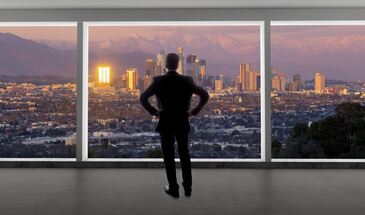 India, India, 06/18/2021 / SubmitMyPR /
Los Angeles jury verdicts are some of the largest in the United States. Therefore, avoiding lawsuits a business expense that entrepreneurs must consider. A business attorney is essential for companies of all sizes doing business in Los Angeles. Every business should have a lawyer and an accountant from the minute they start. Nearly all entrepreneurs understand they will need the help of a business accountant. An account will help review your business numbers, set up a chart of accounts, and prepare tax returns. The need for a business attorney is not always as apparent. "Many companies will wait until they feel they need an attorney, which is not until they are sued," according to California business lawyer Brad Nakase at Nakase Wade law firm. A business attorney can help you set up your business correctly. A business lawyer can help with:
Business incorporation
Employment and labor law compliance
ADA Compliance
Lawsuits and liability
Civil Litigation Prevention
"Don't put off hiring an attorney for your business. You want to have one before you are sued, as a business lawyer will help your company avoid lawsuits," says Brad Nakase, who is a civil litigation attorney that won many trials. When you are served with a lawsuit, the problem has already happened. The question is how much will it cost you to resolve the issue. Civil litigation costs include, among other things:
Attorneys' fees
Court costs
Settlements
Other expenses
It is undisputed that many people are reluctant to deal with lawyers, and as a new business, you do not like paying for things that you feel are unnecessary. However, the amount you pay an attorney to ensure compliance and prevent lawsuits will be minuscule compared to the amount you will pay if you are sued. That's before you factor in the cost of the damage a suit will do to your new business's reputation.
Should I Choose a Boutique Law Firm or a Big Law Firm?
"It will depend on your business's needs, and both have advantages and disadvantages. Generally, a big law firm will have many lawyers who specialize in different types of law. However, they will have higher overhead costs because you benefit from the expertise of all the attorneys in their firm. The other benefits of a large law firm are that they may have offices in many states who can help with legal matters in different jurisdictions," according to Brad Nakase. A legal warning from a large law firm will often carry a lot more clout as their reputation will be known in the area.
A boutique law firm or a solo practitioner, on the other hand, will either be a generalist who has basic knowledge of every type of law or they will specialize in one particular area. Business law requires the help of many different legal fields like real estate law, taxation law, employment law, contract law, and copyright and patent law, to name a few. Therefore smaller law firms or solo practitioners will need to refer you to a specialist a few times during your company's lifetime. That being said, boutique law firms and solo practitioners often offer a more personal service and are more cost-effective. They are great for small businesses and startups.
Both types will have great connections with other lawyers in the country and with local businesses and services.
What Different Types of Lawyers Will My Business Need?
Just like you want a specialist doctor handling complex medical procedures, it is best to have a specialized business lawyer handle complex legal matters. Here are some of the different legal skills you may need:
Contract law – You will need a business attorney with an in-depth understanding of your business to draw up and negotiate business contracts. Your business will need contracts with employees, suppliers, and sometimes even customers. Airtight contracts will protect your business's interests.
Labor law – California has one of the strongest labor laws in country. A company will need a California labor law attorney to assist with labor law compliance. Labor law compliance includes policies and procedures for managing employees.
Business organization law – You will need an attorney who can explain the different types of business entities and which one will be best for your business. They will help you prepare the necessary incorporation documents for your business type.
Real estate law – Many companies will need to lease office space or a store or restaurant. These types of contracts are negotiable, and you will need the help of a real estate attorney to help ensure the contract is favorable for your company.
Taxes or licensing law – Your accountant will handle the majority of taxation, but a business attorney can help ensure you are registered for tax identification numbers for local, state, and federal taxes. They will also ensure you know the tax consequences of business transactions.
Intellectual property law – Intellectual property is a business's competitive advantage. So you need to secure it by registering copyrights and trademarks. An intellectual property attorney will help you enforce intellectual property and ensure you do not infringe upon another company's intellectual property.
Some business attorneys may specialize in more than one of the above areas. If you are choosing a boutique law firm or solo practitioner, you should look for as many of the above areas of expertise as possible.
Questions to Ask Business Attorneys When Interviewing Them
When you interview attorneys, you should ask as many questions as possible. This will help you to know if they are suitable, easy to work with, and they can add value to your company. Here are some questions to start with:
What is your experience? As the potential business lawyer about their experience in general as well as their experience with your industry or certain elements that you foresee needing help with.
Do you have good connections? You need an attorney that can refer you to specialist attorneys if you need expert help. Find out if they are well-connected in the legal community. If you foresee needing specialist help with something like intellectual property, ask them if they know lawyers in that area.
Do you have other clients in XYZ industry? Every industry will have its own laws and legal challenges, so you need someone who has worked on cases in your industry. They may not be able to name specific clients or give details because of the code of ethics. Be wary that they do not work with too many competitors as a conflict of interest may arise. You should name your competitors and suppliers and ask if they foresee a conflict of interest.
Are you good at explaining legal matters to laypeople? You will need to have a full understanding of the legal implication of decisions, so you need an attorney who can drop the jargon and explain what the law means. Good lawyers will have newsletters or guides and will spend time and energy educating their clients.
Will you be handling my business? Large law firms will often have different attorneys that perform different actions. So the attorney taking your consultation may just be responsible for consultations and will not perform legal work. If this is the case, ask to speak to the attorney who will be handling your company so you can see if you are comfortable working with them.
Are you willing to negotiate fees? Most business attorneys are willing to negotiate their fees as there are such a large number of lawyers in every town. Negotiate the billing structure and fees so that you are comfortable.
How Do Lawyers' Fees Work?
There are three main billing methods that business lawyers will use. A flat fee is a set fee for a service that will not change no matter how long it takes the lawyer to perform. This is often used for routine services like incorporation or writing a contract. If the matter is simple and not reliant on outside forces like negotiation, then you can request a flat fee.
A business attorney will charge an hourly fee for work that may require back and forth or with no clear scope. This can add up quickly, especially if the other party is dragging their feet or the matter is complex. If your attorney is charging an hourly fee for a service, you need to be forthcoming with information to make your life easier. The amount of the hourly fee will depend on the experience of the attorney. The more experienced they are, the higher the amount. You should ask for an estimate for the amount of time a service will take in advance and that the attorney notifies you if they believe it will take longer than the estimate.
The third kind is a contingency fee, which is often used for lawsuits where you will gain monetary compensation if you win. You will not pay your attorney until you win, and they will take their fees in the form of a percentage of your damages. This percentage will be agreed upon in advance.
A business attorney may use different fee structures for different services, so ask for an understanding of how they would charge you for their work.
Original Source of the original story >> Do I Need a Los Angeles Business Attorney to Do Business?
Content Disclaimer:
DISCLAIMER of Liability. IN NO EVENT SHALL OUR PR COMPANY BE LIABLE OR RESPONSIBLE TO YOU OR ANY OTHER PERSON FOR ANY DIRECT, INDIRECT, INCIDENTAL, CONSEQUENTIAL, SPECIAL, OR EXEMPLARY DAMAGES OF ANY KIND, INCLUDING WITHOUT LIMITATION, LOST PROFITS OR LOST OPPORTUNITIES, EVEN IF ADVISED OF THE POSSIBILITY OF SUCH DAMAGES IN ADVANCE AND REGARDLESS OF THE CAUSE OF ACTION UPON WHICH ANY SUCH CLAIM IS BASED, INCLUDING, WITHOUT LIMITATION, ANY CLAIM ARISING OUT OF OR IN CONNECTION WITH ANY OF THE CONTENT, INCLUDING, WITHOUT LIMITATION, AUDIO, PHOTOGRAPHS, AND VIDEOS, OR OF THE ACCURACY, RELIABILITY, OR LEGALITY OF ANY STATEMENT MADE IN OR OMITTED FROM ANY advertisement, sponsorship, endorsement, testimonial, opinion, or other product-related or service-related statement or review appearing in the Websites or in ANY post or article distributed via the Websites.