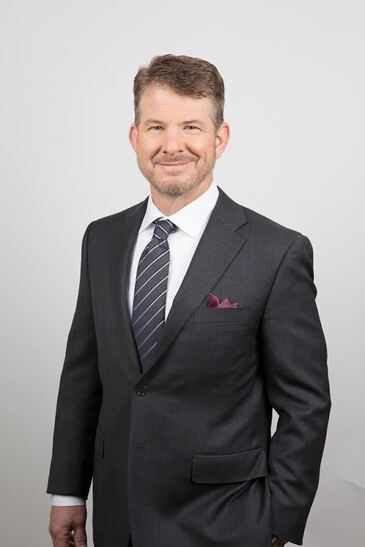 Utica, MI, United States, 06/17/2021 / SubmitMyPR /
As the owner of a plastic surgery practice, Dr. Nicolas Slenkovich has plenty of leadership experience. He shares the top qualities of an ideal leader.
How They Define Success. Everyone defines success differently, but leaders will focus on more than just the financial aspects. Dr. Slenkovich, for example, defines it as "earned satisfaction through helping others achieve their goals."
Having Techniques to Overcome Adversity and Doubt. Leaders will have to overcome challenges, including doubt and adversity. It is best if they already have strategies to do this. Dr. Nicolas Slenkovich explains how he handles adversity and doubt. He says, "By focusing on my overall vision and goal, and when that isn't working, do go deeper and look inward at what personal growth do I need to make to overcome."
Willingness to Be Humble & Gain New Skills. Dr. Slenkovich says that leaders should always be learning new skills. This is true of any successful person as well. When describing his path to leadership, he explains, "I have learned that a willingness to be humble and a commitment to growing these skills are key."
Having a Clear Vision. The ideal leader will have a clear vision. According to Dr. Nicolas Slenkovich, "Success comes from having a vision of what success looks like for you. Without a clear vision, you won't have the commitment to overcome challenges along the way." This is important for good leaders, as they should lead their team to success.
Appreciation for Others. Leaders should also be appreciative of those that they work with. This can come in several forms. It can include looking to others for ideas. It can also include acknowledging their achievements.
Dr. Slenkovich also describes his biggest challenge in terms of leadership and success. He says, "My biggest challenge is not setting the vision or goal, but being willing to do the uncomfortable parts of putting myself out there to meet the challenge." He works hard to meet this challenge head-on and overcome it. For Dr. Slenkovich, the rewards of being a good leader go beyond profits. He explains, "The most satisfying reward I receive is a true connection and partnership with patients who are striving for improvement in their very personal goals."
Dr. Nicolas Slenkovich is the leader in his plastic surgery practice. Through his leadership, his team has achieved success, both with patients and in creating a social media following. His leadership methods have shown results, and he plans to continue using them.
Media Details:
Company name: Venture369, Inc.
Address: 48195 Commonview Drive, Shelby Township, Utica, Michigan 48317
Contact email: [email protected]
Original Source of the original story >> Dr. Nicolas Slenkovich Lists the Top 5 Qualities of an Ideal Leader
Content Disclaimer:
DISCLAIMER of Liability. IN NO EVENT SHALL OUR PR COMPANY BE LIABLE OR RESPONSIBLE TO YOU OR ANY OTHER PERSON FOR ANY DIRECT, INDIRECT, INCIDENTAL, CONSEQUENTIAL, SPECIAL, OR EXEMPLARY DAMAGES OF ANY KIND, INCLUDING WITHOUT LIMITATION, LOST PROFITS OR LOST OPPORTUNITIES, EVEN IF ADVISED OF THE POSSIBILITY OF SUCH DAMAGES IN ADVANCE AND REGARDLESS OF THE CAUSE OF ACTION UPON WHICH ANY SUCH CLAIM IS BASED, INCLUDING, WITHOUT LIMITATION, ANY CLAIM ARISING OUT OF OR IN CONNECTION WITH ANY OF THE CONTENT, INCLUDING, WITHOUT LIMITATION, AUDIO, PHOTOGRAPHS, AND VIDEOS, OR OF THE ACCURACY, RELIABILITY, OR LEGALITY OF ANY STATEMENT MADE IN OR OMITTED FROM ANY advertisement, sponsorship, endorsement, testimonial, opinion, or other product-related or service-related statement or review appearing in the Websites or in ANY post or article distributed via the Websites.