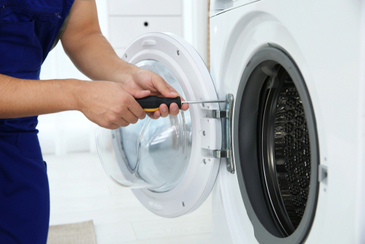 Winnipeg, Canada, 06/26/2021 / SubmitMyPR /
Express Appliance Repair Winnipeg offers a wide range of services. Since they understand just how time-sensitive their work is, they offer same-day service throughout Winnipeg. All of their technicians are fully trained, licensed and insured to work on appliances of all makes and models. Whether performing a fridge repair, oven repair, dishwasher repair, or any other form of appliance maintenance, their customers always enjoy fast and professional service. With more than 25 years of experience in the appliance repair industry, these technicians know their way around older models as well as the latest technology.
The Express team does not only live up to their name by providing fast assistance, but they also set their clients' minds at ease by backing their work with a warranty of up to 1 year. While their satisfaction guarantee ensures that clients don't pay a cent if the repairs are not carried out correctly, the warranty protects their interests for an extended period after repairs are performed. Express Appliance Repair Winnipeg also boasts the best prices in the area since affordability is one of their key principles. Clients are welcome to submit written quotes from other local repair service providers for Express to beat. This is how confident they are in their prices! Since so many households are currently under additional financial pressure due to the pandemic, affordability has become that much more important.
Express technicians also realize that appliances have a way of breaking down when least expected. This is why they offer emergency services 7 days a week, including holidays and weekends. Just one phone call to their team is all it takes and a trained expert will be on the scene in no time. They also take great pride in diagnosing and repairing the fault during their first visit. In order to do so, their vans are fully stocked with tools and parts needed to carry out the necessary work. Clients enjoy the convenience of fast repairs and avoid having to live without their favourite appliance for too long. Fast repairs also mean that these technicians will not spend more time than they have to in your home.
With the current situation in mind and various restrictions in place, Express technicians have taken the necessary measures in order to ensure that they are able to continue operations. Home appliances are oblivious to the pressures of the current pandemic and they could still break down or require maintenance at any moment. With Express Appliance Repair, customers can rest assured that they will take all the necessary precautions, including the wearing of masks, when entering any property.
To find out more about their services or for a quote on appliance repairs, visit their website or give them a call. Customers can discuss any concerns they have regarding additional measures taken by the team to ensure a safe work environment while protecting all household occupants.
Media Contact:
Company Name: Express Appliance Repair Winnipeg
Email: [email protected]
City: Winnipeg
Country: Canada
Original Source of the original story >> Express Appliance Repair Winnipeg Offering High Quality Services During Pandemic
Content Disclaimer:
DISCLAIMER of Liability. IN NO EVENT SHALL OUR PR COMPANY BE LIABLE OR RESPONSIBLE TO YOU OR ANY OTHER PERSON FOR ANY DIRECT, INDIRECT, INCIDENTAL, CONSEQUENTIAL, SPECIAL, OR EXEMPLARY DAMAGES OF ANY KIND, INCLUDING WITHOUT LIMITATION, LOST PROFITS OR LOST OPPORTUNITIES, EVEN IF ADVISED OF THE POSSIBILITY OF SUCH DAMAGES IN ADVANCE AND REGARDLESS OF THE CAUSE OF ACTION UPON WHICH ANY SUCH CLAIM IS BASED, INCLUDING, WITHOUT LIMITATION, ANY CLAIM ARISING OUT OF OR IN CONNECTION WITH ANY OF THE CONTENT, INCLUDING, WITHOUT LIMITATION, AUDIO, PHOTOGRAPHS, AND VIDEOS, OR OF THE ACCURACY, RELIABILITY, OR LEGALITY OF ANY STATEMENT MADE IN OR OMITTED FROM ANY advertisement, sponsorship, endorsement, testimonial, opinion, or other product-related or service-related statement or review appearing in the Websites or in ANY post or article distributed via the Websites.