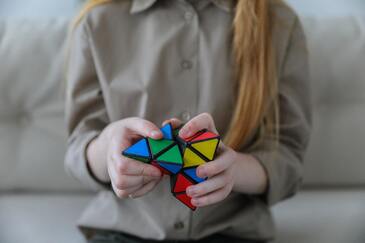 St. Louis, MO , United States, 06/28/2021 / SubmitMyPR /
These days a lot more people are focused on starting their own business enterprise. The numbers of employees who feel like in the capacity of a business employee they are not learning much have increased in the past few years. The business enterprises are facing the challenge of giving their employee more than just a good salary and benefits to keep them inspired and motivated. One great way to do that is to offer training and development programs.
Commonly, training and development for employees are two different notions that are thrown around together without much distinction. The trainer who is responsible for creating these programs needs to develop a better understanding of the differences that these programs have to offer. In this manner, they would be able to start on a great footing. The training aspect could be exemplified with the idea of giving the employees an idea of where their careers would beheaded.
Where to Begin and How to Plan?
Meanwhile, the development would be a good way to outline the vision of the business. It is not possible to put together a random assortment of training programs together and call them a development plan. The person or group who is in charge of the planning must have a broad vision to understand that how to align the interests of employees and their companies on one route. In this manner, the planner would be able to chalk up the short-term and long-term plans for their development.
In order to pin down the development phase, the trainers would have to take advantage of the proven road map. It is also possible to tailor the following steps as per the specific needs and vision of every unique organization. The same can be said for a training session that would keep the employees motivated and on their feet. The main goal of the training is to make employees realize that they have the chance to learn something new in the place and also to enable them with the tools to improve their contribution in a work environment.
Make Goals.
Measure Caliber.
Draw Comparisons with GAP Analysis.
Talk to Employees.
Make room for independent learning.
1. Make Goals:
Without a clear vision and goal, it would not be possible for the trainers to sketch a road map. By working on the road map, it would be possible for the trainers to place milestones and create the outline for the entire development phase.
2. Measure Caliber:
In this stage, it is important for the manager to organize and understand their human capital. Based on the skillset and the nature and preferences of the workers, it would be possible to put them into positions of power or the relevant department. It would also be a good idea for them to make sure that they are able to develop a friendly environment in the workplace.
3. Draw Comparisons with GAP Analysis:
GAP analysis is a great tool to measure the difference and distance between the ultimate milestones and the place that they are situated at present. In this manner, it would be possible for the managers and trainers to find out about what they are doing at present and what more resources would be needed to get to their desired point.
4. Talk to Employees:
It would allow the employers to understand the vision and input provided by their employees.
5. Make Room for Independent Learning:
When the employees have had some experience, and they have completed a number of training, it is time to discard the micromanagement. By offering promotions and arranging input sessions, the employers would enable personal stakes from the employees. 
To learn more about employee training and education, visit EJ4 for in-depth articles and guides.
Media Details:
https://www.ej4.com/

Original Source of the original story >> Impact of Training for Maximum Opportunities – By EJ4.com
Content Disclaimer:
DISCLAIMER of Liability. IN NO EVENT SHALL OUR PR COMPANY BE LIABLE OR RESPONSIBLE TO YOU OR ANY OTHER PERSON FOR ANY DIRECT, INDIRECT, INCIDENTAL, CONSEQUENTIAL, SPECIAL, OR EXEMPLARY DAMAGES OF ANY KIND, INCLUDING WITHOUT LIMITATION, LOST PROFITS OR LOST OPPORTUNITIES, EVEN IF ADVISED OF THE POSSIBILITY OF SUCH DAMAGES IN ADVANCE AND REGARDLESS OF THE CAUSE OF ACTION UPON WHICH ANY SUCH CLAIM IS BASED, INCLUDING, WITHOUT LIMITATION, ANY CLAIM ARISING OUT OF OR IN CONNECTION WITH ANY OF THE CONTENT, INCLUDING, WITHOUT LIMITATION, AUDIO, PHOTOGRAPHS, AND VIDEOS, OR OF THE ACCURACY, RELIABILITY, OR LEGALITY OF ANY STATEMENT MADE IN OR OMITTED FROM ANY advertisement, sponsorship, endorsement, testimonial, opinion, or other product-related or service-related statement or review appearing in the Websites or in ANY post or article distributed via the Websites.