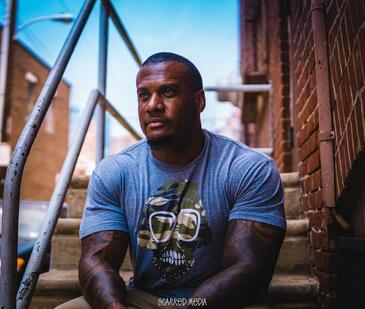 Utica, MI, United States, 06/17/2021 / SubmitMyPR /
Few people can achieve a seven-figure income. Even fewer people who accomplished that started life poor and managed to create multiple successful businesses from the ground up over the years. Reco Jefferson is one of the rare people with the drive, passion, and vision it takes to achieve this, and we sat down to talk with him.
For those unfamiliar with his name, Reco Jefferson is an e-commerce entrepreneur with several thriving businesses. He spends his time and energy growing his businesses as well as helping those in his community do the same. "I love growing businesses and helping out people in my community," says Jefferson. "A lot of the businesses I started up don't directly make me money, but they give my employees a place to flourish and make a living." In addition to helping start up and grow businesses, Jefferson shares his expertise via online mentoring and coaching.
Jefferson was born in Mississippi but grew up in Jersey, where he spent his teenage years. He was an Air Force veteran before becoming a software engineer. He needed to find a way to make ends meet and started with dropshipping. Jefferson used the money he earned from his previous software engineering career to fund his new business. He also takes advantage of his career when helping clients. As Jefferson explained when asked about what makes his business unique, "It's the fact that I had an actual career before going all in with business. I have the experience from both sides. When talking to clients, I can understand their pain points and frustrations better."
Among his various businesses, Jefferson says that his Amazon automation business has been his greatest success so far. As he told us, "I was able to grow it without any paid advertisements and just putting out good ol' fashioned honest free content on social media." As for the future, Jefferson plans to grow further by continuing to do honest business. "When you take care of your clients and customers, they'll let others know, and your business will flourish," says Jefferson. He also hopes to focus on the consulting aspect of his business, helping others grow their own business to seven figures.
Our conversation with Reco Jefferson showed us what someone with common sense, drive, and a great idea can achieve. After gaining so much expertise and success in a short time, we are excited to see what the future holds for Jefferson. For now, Jefferson is using his own business success to help others achieve similar results.
Media Details:
Company name: Venture369, Inc.
Address: 48195 Commonview Drive, Shelby Township, Utica, Michigan 48317
Contact email: [email protected]
Original Source of the original story >> In Conversation With the Talented Reco Jefferson
Content Disclaimer:
DISCLAIMER of Liability. IN NO EVENT SHALL OUR PR COMPANY BE LIABLE OR RESPONSIBLE TO YOU OR ANY OTHER PERSON FOR ANY DIRECT, INDIRECT, INCIDENTAL, CONSEQUENTIAL, SPECIAL, OR EXEMPLARY DAMAGES OF ANY KIND, INCLUDING WITHOUT LIMITATION, LOST PROFITS OR LOST OPPORTUNITIES, EVEN IF ADVISED OF THE POSSIBILITY OF SUCH DAMAGES IN ADVANCE AND REGARDLESS OF THE CAUSE OF ACTION UPON WHICH ANY SUCH CLAIM IS BASED, INCLUDING, WITHOUT LIMITATION, ANY CLAIM ARISING OUT OF OR IN CONNECTION WITH ANY OF THE CONTENT, INCLUDING, WITHOUT LIMITATION, AUDIO, PHOTOGRAPHS, AND VIDEOS, OR OF THE ACCURACY, RELIABILITY, OR LEGALITY OF ANY STATEMENT MADE IN OR OMITTED FROM ANY advertisement, sponsorship, endorsement, testimonial, opinion, or other product-related or service-related statement or review appearing in the Websites or in ANY post or article distributed via the Websites.