"The best part about Tierra Encantada is that when your hub is full, the waiting list begins. Children stay until they go to kindergarten, resulting in long-term customers (and recurring sales). Waiting lists grow monthly, then years in length, leaving you with no need to advertise and turnkey business. The only space that opens every year is when kids 'graduate'! "- Angel Ricardez, Director of Franchise Operations
Our mission
Tierra Encantada offers an early educational experience specifically focused on the development of the entire child. As a leader in Spanish early education, our high quality bilingual education helps promote early cognitive development and respect for diversity. Our focus on holistic children goes beyond the mind and nurtures children's ever-expanding palates with freshly cooked organic meals. We pride ourselves in providing a dynamic, warm and healthy educational environment that parents consider a second home for their children.
Ownership opportunity
Tierra Encantada offers franchise owners the ability to determine their success. Options are available with unique business plans – and resources – for both single and multi-unit franchise owners. If you already own a nursery and preschool property, conversion options are available. Financing and investment levels (from $ 846,558 – $ 1,786,725) will vary greatly depending on the market and website you choose. Our team will guide you through the process of determining whether an owner's investment and lifestyle is appropriate for your goals and dreams.
What makes us special
Tierra Encantada offers childcare from 6 weeks to 6 years old. We have received 4 stars from Parent Aware – the highest possible – due to our high quality Spanish instruction. We make a difference with other kindergartens and preschools through not only our language curriculum but also our approach to everyday activities. From cloth diapers in the classroom to freshly cooked organic food, designed to expand the child's taste, we strive to provide a healthy environment that parents consider a second home for their children. theirs.
Early education is one of the fastest growing markets
As our population continues to grow and more and more households with two parents join the workforce, the need for child care continues to increase. Families in urban areas have seen monthly waiting lists – if not years – for high quality child care. Tierra's Minneapolis locations also have a waiting list of more than a year. With many markets that don't offer language-based childcare options, Tierra not only addresses the enormous demand for this growing market, but also offers parents an option they enjoy. my child. Study after study has shown that learning a second language as a child offers enormous benefits. Children immersed in second language have been shown to have improved cognitive function, surpassing their monolingual peers on standardized speech and math tests, and the ability to understand other people's point of view. Furthermore, the number of families looking for organic food has increased exponentially over the past decade. Tierra Encantada is ideally located to address both the growing need for child care and a growing awareness of the importance of organic food and language learning.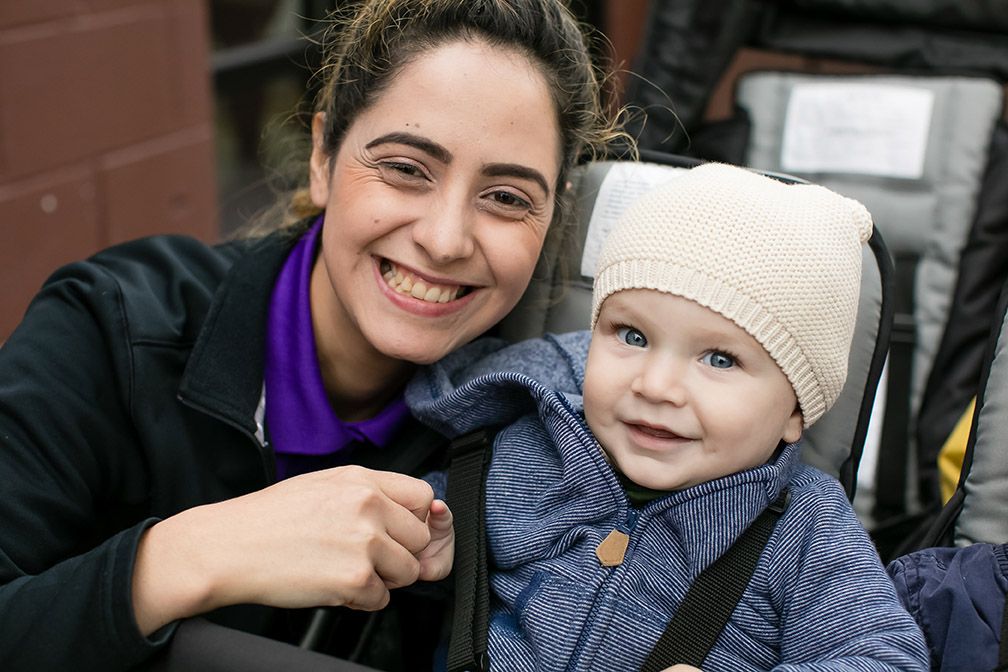 Our facility
Your Tierra Encantada Center will be tailored to the urban community in which it will be located. It will have an area of ​​at least 8,000 square feet with an outdoor space of at least 3,000 square feet and will have our branded colors and materials defined in our Building Guidelines.
The centers are designed for safety and feature comprehensive video surveillance, key card access for families and staff, as well as fire and security systems. Your facility is completely safe, 24 hours a day, and strangers cannot enter the building. This gives parents peace of mind knowing that an administrator walks – someone cannot just walk into the building. The comprehensive security system not only monitors the classrooms, but also the hallways, offices, kitchens and outside of the building – and records footage for weeks for reference if in doubt.
The classrooms are designed to take advantage of natural light, open spaces, and ensure learning and playing. Our Toddler, Kindergarten and Kindergarten classes have a unique design to encourage toilet independence and support toilet training – a feature that families love prefer. Our in-house gyms ensure kids have a time of active play throughout the day, no matter the weather. Our outdoor playground areas feature sensory sand and water tables, and playground equipment is designed to grow with children and encourage socio-emotional development through cooperative play.
Unrivaled support, profitability against degradation
We believe the Tierra Encantada franchise is the best way to succeed in your business. You will have our experience to guide you through the pitfalls any new business owner might face. Our proven system has been developed and perfected to give you the foundation you need to run the franchise successfully. We'll be there to help with every aspect of starting your Tierra Encantada Center.
1. Website development
● Provide demographic data for site selection
● Instructions for choosing your website
● Rental negotiation tips
● Supports partitioning and licensing processes
● Comprehensive building tutorials with sample layouts
● Buildout support
2. Training
● Comprehensive operating instructions
● Initial training
● Opening training course
● Operational training
3. Activities
● Parent and Staff Handbook Template
● Licensing support and support
● Quality assurance support and visits
● Detailed instructions, checklists, and comprehensive support for every aspect of starting your program from class listings to cleaning instructions, from daily task lists to budgeting tutorials book
4. Marketing:
● Collateral for Center use (access to a central database of photography, videos, and professionally owned marketing materials for Center-specific local ads)
● Support, consulting and marketing resources
● Branded Facebook page dedicated to the home community center and site
5. Ongoing:
● Weekly branded curricula for each age group
● A monthly menu with healthy and nutritious meals designed to expand the child's taste
● Detailed recipes corresponding to the menu
● Support to buy children's utensils
● Support CDA Professional Development Training Program