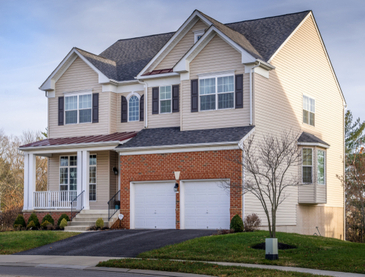 Winnipeg, Canada, Canada, 06/29/2021 / SubmitMyPR /
Quality windows and doors play an important role in providing comfort and protection for a family. When it comes to the best season for home improvement projects, many homeowners might consider replacing the old windows.
Energy Efficiency
It is important for people to choose local manufacturers to find the appropriate windows and doors because the weather conditions vary from place to place. For example, if people build a house in Winnipeg, they will need to consider strong and steady products to withstand the harsh weather in winter.
That being said, energy efficiency might be the first factor that homeowners want to think about. The common rule is to check if the windows are certified by Canadian Standards Association(CSA) because CSA determines the testing standards and values. The standards include ER rating, U factor, Solar heat gain, R-value, Visible transmittance, etc. Energy rated windows and doors carry the energy star label.You can always consult local window installers like NorthShield Windows and Doors to help you find the most appropriate products.
Frames
While glasses might be invisible at first glance, the frame attracts people's attention through a window. There are a lot of things that need to be taken into consideration when choosing a window frame. For example, the budget, house aesthetic style, and the durability. While there are a lot of choices like vinyl, wood, aluminum, composite, and fiberglass. The vinyl window is the most popular choice among homeowners due to its excellent energy efficiency and practical price.
Glass
If people live in cold places like Winnipeg, triple pane glass is the best option as it provides the ultimate protection against moisture, sound, and temperature. Most importantly, it can save a lot on a family's monthly energy bill due to its functionality.
Installation
Buying high quality products is only the first step, and people should also pay attention to the installation of windows and doors. For example, there are basically two types of installation: full frame replacement or retrofit. Homeowners need to make sure that the window installer they choose is capable of any installation.
While it might sound complicated to get a satisfactory new window, people can always talk to a professional window installer to discuss the optimal solutions.
Media Contact:
Company Name: NorthShield Windows and Doors
Email: [email protected]
City: Winnipeg
Country: Canada
Original Source of the original story >> NorthShield Explains the Features of Good Windows
Content Disclaimer:
DISCLAIMER of Liability. IN NO EVENT SHALL OUR PR COMPANY BE LIABLE OR RESPONSIBLE TO YOU OR ANY OTHER PERSON FOR ANY DIRECT, INDIRECT, INCIDENTAL, CONSEQUENTIAL, SPECIAL, OR EXEMPLARY DAMAGES OF ANY KIND, INCLUDING WITHOUT LIMITATION, LOST PROFITS OR LOST OPPORTUNITIES, EVEN IF ADVISED OF THE POSSIBILITY OF SUCH DAMAGES IN ADVANCE AND REGARDLESS OF THE CAUSE OF ACTION UPON WHICH ANY SUCH CLAIM IS BASED, INCLUDING, WITHOUT LIMITATION, ANY CLAIM ARISING OUT OF OR IN CONNECTION WITH ANY OF THE CONTENT, INCLUDING, WITHOUT LIMITATION, AUDIO, PHOTOGRAPHS, AND VIDEOS, OR OF THE ACCURACY, RELIABILITY, OR LEGALITY OF ANY STATEMENT MADE IN OR OMITTED FROM ANY advertisement, sponsorship, endorsement, testimonial, opinion, or other product-related or service-related statement or review appearing in the Websites or in ANY post or article distributed via the Websites.