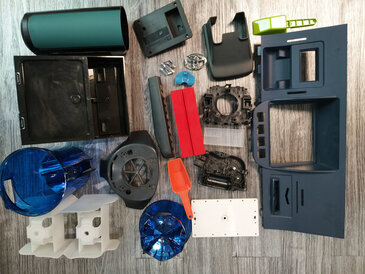 Dongguan, China, 06/23/2021 / SubmitMyPR /
Sincere Tech, one of the reputed plastic mold manufacturing companies in China has launched a new range of molding services for its worldwide clients. With a long history of serving clients worldwide for over 15 years, it has now added highly advanced machinery to remain up to date with the latest advancements in this sector. As technology keeps changing with time, Sincere Tech quickly adapts itself to ensure that the plastic mold
products produced by it remain in tune with technical advancement. Molds prepared by Sincere Tech are free from defects like flow marks, warping defects, gloss difference, dull areas, burn mark defects, etc.
Some of the molding services provided by the company include multiple cavities mold, single/two-color mold, insert molding, over-molding, 2K molding, gas assist mold, transparent plastic injection molding, etc. Apart from the plastic moulding services, Sincere Tech also offers silk-screen, pad printing, painting, and assembly service. The company has a rich clientele across the world and has provided custom molds across all industries. It has 25 injection molding machines from 80 tonnes to 2000 tonnes to cater to every small and big need. With rich expertise in custom mold making, it can save up to 40% of mold & molding manufacturing costs.
Key features of Sincere Tech
1. Non-disclosure agreement (NDA) to protect the clients' project details.
2. International standards for molds are followed for every mold-related project.
3. Before mold design & manufacturing, DFM (design for manufacturability) analysis report is prepared to check for possible errors.
4. Highly advanced machines are used for preparing custom molds to ensure precision and efficiency.
5. High-grade steel is used for preparing the mold so that the mold structure lasts long.
6. Certification related to various aspects of mold like trial parameters, heat treatment certification, steel certificate is provided to clients.
7. Continuous communication and feedback from clients is maintained for ensuring that the project is completed exactly as per the needs of clients.
8. Can make products at low cost and can ship them worldwide.
Apart from mold designing, the company has experienced professionals to optimize the mold structure so that it saves cost and time. Even though there are various software tools to assist in designing a mold, however, the actual mold design requires creativity and experience. The designers, communication team and project handlers work as a single unit to ensure that the end product satisfies the client requirement. The company can also deliver samples to their customers so that the customer can evaluate the quality from their side.
About Sincere Tech
Sincere Tech, founded in 2005, is a China-based company that has been serving plastic mold requirements to clients from all across the world. With a highly extensive range of sophisticated machines and a team of expert professionals, it has been able to produce complex mold-making projects easily. It is ISO 9001:2008 certified and serves mold requirements for a variety of industries like medical, electronics, food package, automotive, sports, garden, furniture, containers etc. Even after being one of the experienced players in this sector, its rates are competitively priced due to which it has maintained a loyal customer base. Its vision is to continue its global brand position as a reputed plastic mold manufacturing company.
Media Contact:
Contact Person: Steve Yang
Email: [email protected]
Phone: +86 769-3366 9997
Organization: Dongguan Sincere Tech Co.Ltd
Location: 223, Jufu west road, YuanJiang Yuan, Changping Town, Dongguan City, Guangdong
Publishing Partner: MagnusWire.com
Original Source of the original story >> Plastic Mold Manufacturing Company "Sincere Tech" Launches New Range of Molding Services
Content Disclaimer:
DISCLAIMER of Liability. IN NO EVENT SHALL OUR PR COMPANY BE LIABLE OR RESPONSIBLE TO YOU OR ANY OTHER PERSON FOR ANY DIRECT, INDIRECT, INCIDENTAL, CONSEQUENTIAL, SPECIAL, OR EXEMPLARY DAMAGES OF ANY KIND, INCLUDING WITHOUT LIMITATION, LOST PROFITS OR LOST OPPORTUNITIES, EVEN IF ADVISED OF THE POSSIBILITY OF SUCH DAMAGES IN ADVANCE AND REGARDLESS OF THE CAUSE OF ACTION UPON WHICH ANY SUCH CLAIM IS BASED, INCLUDING, WITHOUT LIMITATION, ANY CLAIM ARISING OUT OF OR IN CONNECTION WITH ANY OF THE CONTENT, INCLUDING, WITHOUT LIMITATION, AUDIO, PHOTOGRAPHS, AND VIDEOS, OR OF THE ACCURACY, RELIABILITY, OR LEGALITY OF ANY STATEMENT MADE IN OR OMITTED FROM ANY advertisement, sponsorship, endorsement, testimonial, opinion, or other product-related or service-related statement or review appearing in the Websites or in ANY post or article distributed via the Websites.