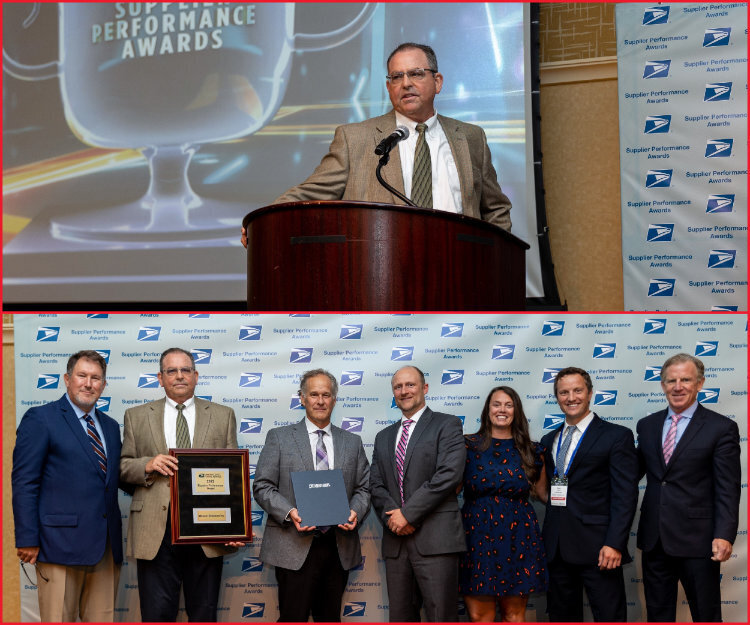 West Chester, PA (October 3, 2022)—Weston Solutions, Inc. (Weston) accepted the Supplier Performance Award on July 21, 2022 from its client, the United States Postal Service (USPS) as part of their Supplier Performance Awards program.
The Supplier Performance Award category is reserved for key suppliers involved in supply chain management, whose achievements have helped the Postal Service achieve positive bottom line savings, increased revenue or performance results, and who have consistently demonstrated a collaborative business relationship with USPS .
Weston has proudly served the Postal Service on natural disasters, environmental and energy emergencies and thousands of infrastructure projects for over 35 years. In 2020, Weston received our second 10-year award, EPRRS (Emergency Preparedness Response Response and Recovery Services) contract for unlimited delivery/indefinite quantity Comprehensive USPS support emergency management plans Serve postal locations nationwide 24 hours a day.
When USPS needed to fulfill, ship and deliver four Rapid Antigen COVID-19 Tests free of charge to every household in the United States that ordered them, they relied on Weston and their trusted suppliers to turn 43 Parcel Sorting Annex locations into just one Year deploy a few weeks. What seemed like a monumental effort turned into a proud moment for the Postal Service and its partners, as test kits were delivered an average of just 1.5 days after fulfillment. Weston ensured that several complex facility services such as temporary sanitation/toilets, security, temporary HVAC and other related elements were implemented just days after the requirement.
Weston is one of only 13 companies recognized for the 2021 Supplier Performance Award. In a year when the Postal Service has worked with over 12,400 suppliers to perform transportation, deliveries, services, facilities and equipment logistics, and when there have been any supply chain challenges at all -time highly national, this significant…