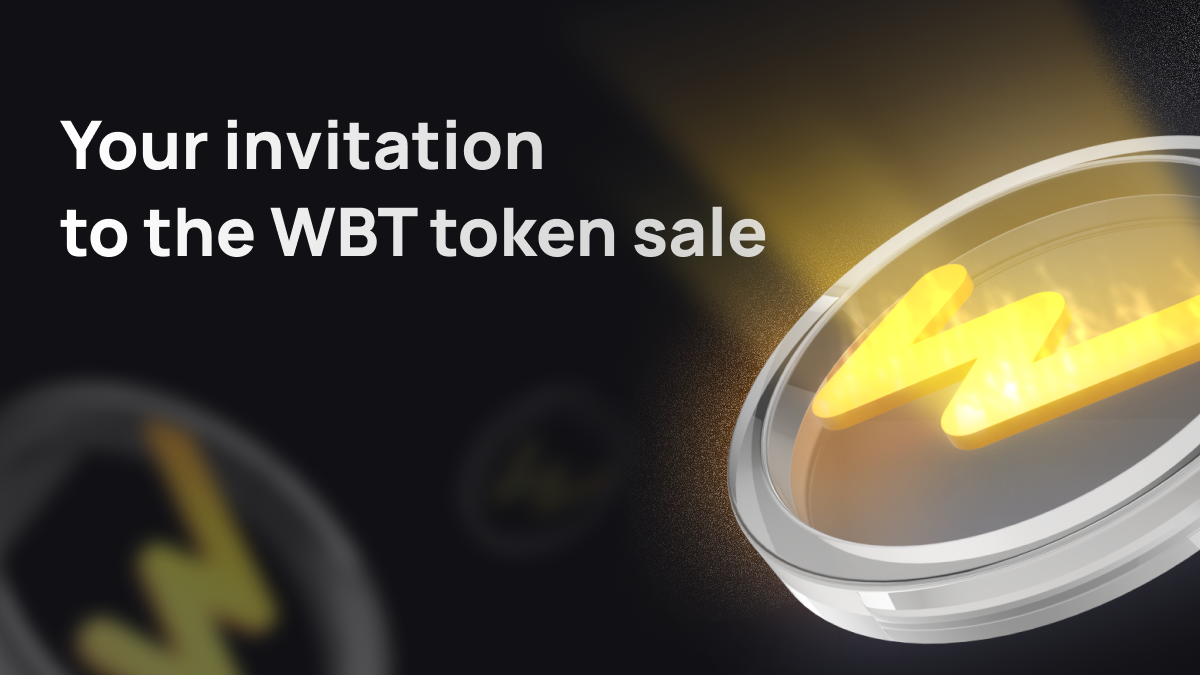 WhiteBIT is a centralized European cryptocurrency exchange of Ukrainian origin with over 3 million users worldwide. Soon the global crypto community will access the brand new asset from the leading exchange called WhiteBIT Token (WBT). The token promises many benefits and discounts to WhiteBIT users.
The most important facts about WBT:
– a limited supply of assets;
– Integration with stock exchange products;
– bonuses for holders;
– Great potential based on weekly burn and a fixed amount of tokens.
400,000,000 WBT is the total amount of tokens to be issued. 200,000,000 WBT are Treasury tokens – they will be unlocked over the next three years. The exchange will buy and burn tokens until at least half of them are destroyed. The weekly amount of redeemed tokens equals 33% of trading fees and 5% of other types of commissions.
WhiteBIT will provide multiple tools to protect against inflation and further token growth. The token will be integrated into the operation of the exchange. The total amount of the WBT is fixed in plans without further expenditure. In addition, half of the assets will be frozen. So it will be launched on a specific schedule. The burning algorithm is based on the weekly WhiteBIT charges.
WhiteBIT will create rewards for active participation on the platform to increase customer loyalty and token recognition. Here are some of the key benefits:
– increased recommendation rate (40-50%);
– fee reduction;
– free daily ERC20/ETH withdrawals;
– free daily AML checks and much more.
WhiteBIT token becomes an internal platform tool. Its main value is to maintain the reputation and dynamics of the exchange's development. Therefore, WhiteBIT will constantly look for new ways to use it to ensure user-friendliness. To follow the implementation of the plans, including the release of the WBT, visit the official WhiteBIT platform.
WhiteBIT is the largest European crypto exchange that meets all KYC and AML requirements…